Latest News in Human Pathology
UoN College of Health Sciences Book Launch 'Drug Management of Haematologic Neoplasms'.
Location
LT III
Read More....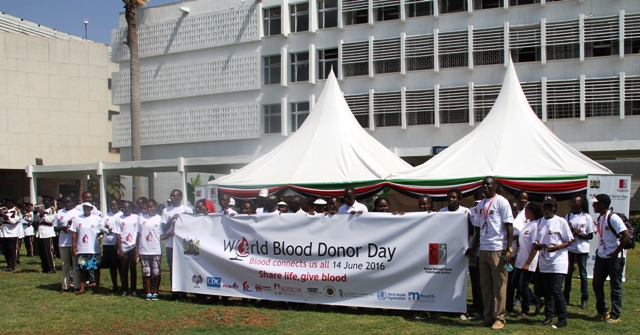 World Blood Donor Day celebrations at the University of Nairobi.
The University of Nairobi (UoN) hosted the World Blood Donor Day on 14th June, 2016 at the Great Court.
Location
Great Court - Main Campus
Read More....
Dr. Javier Gordon Ogembo gave a informative talk on "Mapping Epstein-Barr virus entry and replication mechanisms for the development of prophylactic and therapeutic vaccines"
Location
Teleconference, Human Pathology
Read More....