Latest News in Human Pathology
UoN College of Health Sciences Book Launch 'Drug Management of Haematologic Neoplasms'.
Location
LT III
Read More....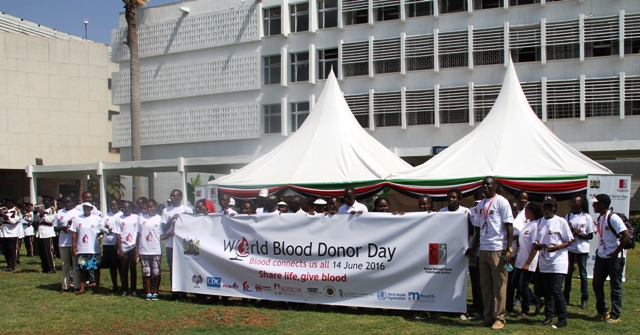 World Blood Donor Day celebrations at the University of Nairobi.
The University of Nairobi (UoN) hosted the World Blood Donor Day on 14th June, 2016 at the Great Court.
Location
Great Court - Main Campus
Read More....
Sickle cell disease is a common hemoglobinopathy in Kenya that is being managed by haematologists within the country. UON haematology professionals play a key role in dissemination of information to the general public. Dr Rajab, a key haematologist gives information regarding the disease prevalence, complications and general management. The university continues to support patients through various mechanisms – media, conducting clinics and in educating the general public.
Location
Nairobi
Read More....